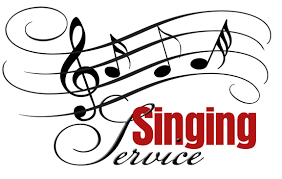 We will resume our 1st Sunday singing worship service on Aug. 1, 2021. This will be during our 2nd service Sunday morning beginning approximately at noon. We look forward to doing this and hope to see everyone enjoy the fellowship and worshipping God through congregational singing.
Welcome
New Antioch Church of Christ is a congregation of Christians who endeavor to worship, teach, and minister according to the New Testament scriptures. Our aim is "to speak where the Bible speaks and to be silent where the Bible is silent….to call Bible things by Bible names and to do Bible things in Bible ways". We try to follow the teachings of Jesus and the faith that was proclaimed in the New Testament believing that the Gospel is God's saving power and is available for all people everywhere who seek to obey the teaching of Christ. We want to be called nothing more than Christians. We invite you to learn more about the Church of Christ and about His teachings; and may we pass along the same greeting as did the Apostle Paul…
"the Churches of Christ salute you".
Sunday Bible Class 9:30 AM
Sunday AM Worship 10:30 AM
Break/Fellowship 11:30 AM
Sunday PM Worship 12:00 PM
W
ednesday Bible Study 6:30 PM
Summer Bible Classes

Younger classes are studying the early life of Jesus. The teens are studying from the book "Why I Am A Member Of The Church Of Christ".
The adult class will discuss current issues in the church. Wednesday evening preschool is studying Lessons From Genesis, primary grades are studying David, and the teens are studying the Foundations of the Bible.

We wish to thank

Faithlife

and

LOGOS

Bible software in allowing us to use images and "Verse of the Day" artwork in our website.
The written content and logo in this website, unless where otherwise noted, are the property of New Antioch Church of Christ in Hillsboro, AL. All rights reserved. 2019